Talenthouse Entertainment Pvt Ltd, is a JV between Talenthouse US and RBEL. Established as a creative collaborative platform bringing together brands and the creative fraternity, Talenthouse provides life changing crowdsourcing opportunities to artists though Creative Invites for content creation. Talenthouse India has worked with 150+ leading brands over 6 years and has an artist network of 1 Lakh+. It has been awarded an Abby, an advertising industry honour. You can find multiple success stories of Talenthouse in the Micromax logo, the Absolut India limited edition bottle, Nestle Alpino chocolate messages, the Reliance Games logo, the Maruti football ISL anthem, and the 200+ campaigns executed successfully since 2011.
ART WORKS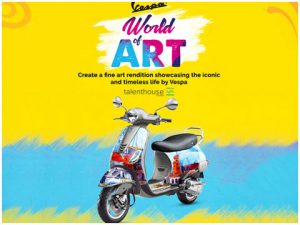 Bring alive the designer on a Vespa. Win up to 2.8L INR in awards and have your work shown in a real Vespa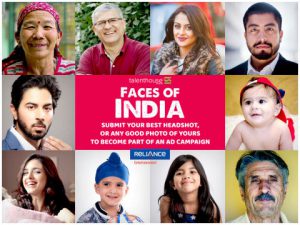 Are you looking to become the next big brand ambassador / a celebrity star?