'1917' won 3 Awards at last night's Critics Choice Awards 2020 for Best Director, Best Cinematographer & Best Editing
Directed by Sam Mendes, '1917' has already won the Best Picture-Drama and Best Director awards at the 77th Golden Globe Awards 2020

Mumbai, January 13th, 2020: Reliance Entertainment, will be releasing '1917' in India on 17th January. The Sam Mendes directed film has been on an awards winning spree at various prestigious events. The films has now bagged 10 Oscar nominations in thefollowing categories for the 92nd Academy Awards 2020:
Best Picture
Directing
Writing (original screenplay)
Cinematography
Music (original score)
Sound Mixing
Sound Editing
Production Design
Visual Effects
Makeup and hairstyling
The awards ceremony will take place in Los Angeles on February 9, 2020.
Sam Mende's 'one continuous shot' war thriller, inspired by his grandfather's stories, was a major success during its first two holiday weeks in limited release, and has now bagged the No. 1 slot at the US box office in its opening weekend wide, with worldwide collections already touching US$ 60 million.
At the 25th Annual Critics' Choice Awards yesterday, '1917' won in 3 categories: Best Director-Sam Mendes, Best Cinematography – Roger Deakins and Best Editing – Lee Smith.
The film is also the 77th Golden Globes winner in the Best Picture-Drama categoryandwas also honored with the Best Director's award for Sam Mendes.
Starring George MacKay as Lance Corporal Schofield and Dean-Charles Chapman as Lance Corporal Blake, Mendes has captured the hearts and minds of audiences and critics alike, with Roger Deakins' cinematography attracting rave reviews.
DreamWorks Pictures and Reliance Entertainment present, in association with New Republic Pictures, a Neal Street production, produced in association with Mogambo, Sam Mendes film: 1917, starring George MacKay, Dean-Charles Chapman, with Colin Firth and Benedict Cumberbatch. '1917' is directed by Sam Mendes. A Reliance Entertainment release in India, the film will hit the big screens on January 17, 2020.
Twitter: @1917 | #1917Movie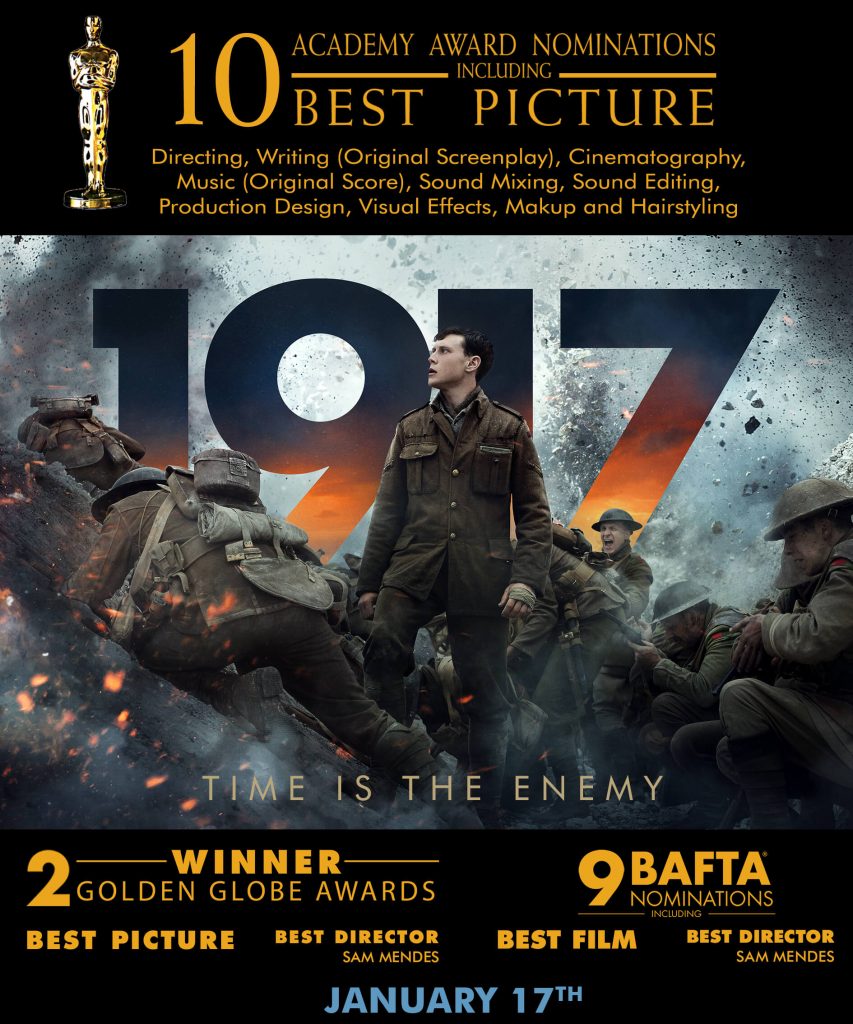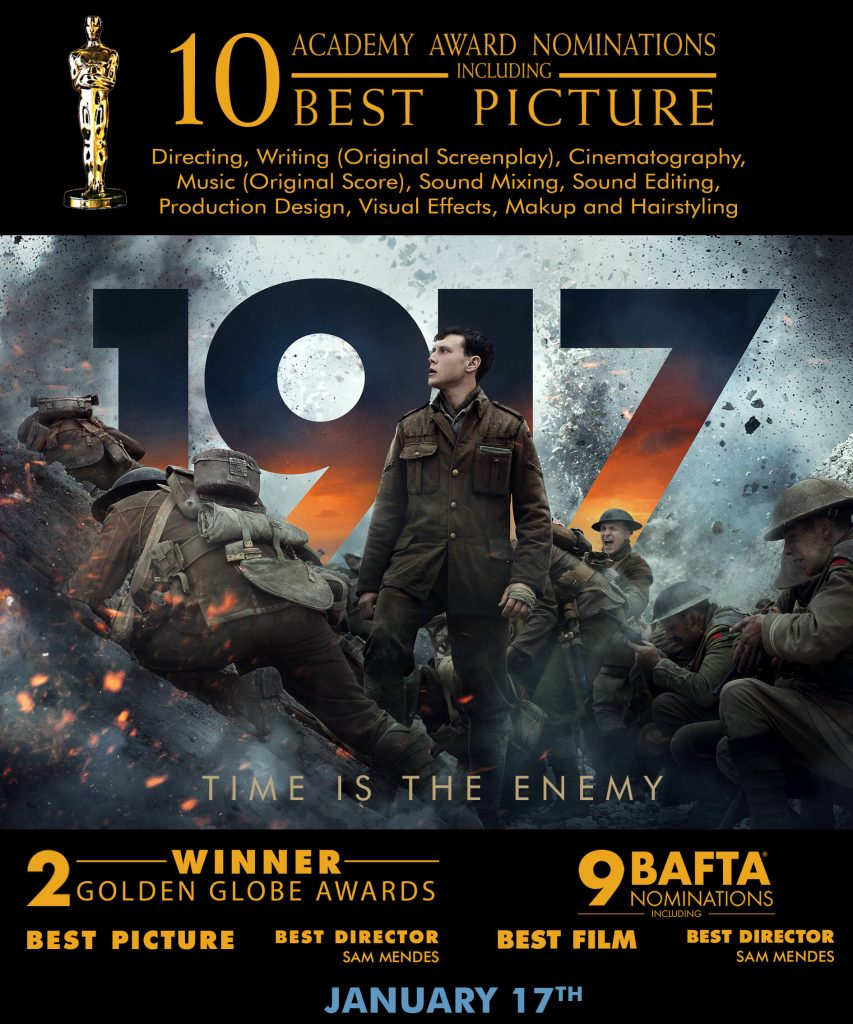 About Reliance Entertainment:
Reliance Entertainment is the media and entertainment arm of Reliance Group and is engaged in the creation and distribution of content across film, television, digital and gaming platforms. Internationally, Reliance Entertainment has partnered since 2009 with iconic film producer and director, Steven Spielberg, in the formation of DreamWorks Studios, and thereafter, Amblin Partners. This relationship has produced several successful films such as The Help, War Horse, Lincoln, The Hundred Foot Journey, The Girl on the Train, A Dog's Purpose, Bridge of Spies, The Post and the 2019 Golden Golden Globes and Oscar winning film, Green Book
Follow us on:
https://www.facebook.com/RelianceEnt
https://twitter.com/RelianceEnt
https://www.instagram.com/reliance.entertainment
For further information contact:
Daljeet S Singh(+91 93120 14099) – Daljeet.S.Singh@relianceada.com
Fatema Nagree (+919867661126) – Fatema.Nagree@relianceada.com