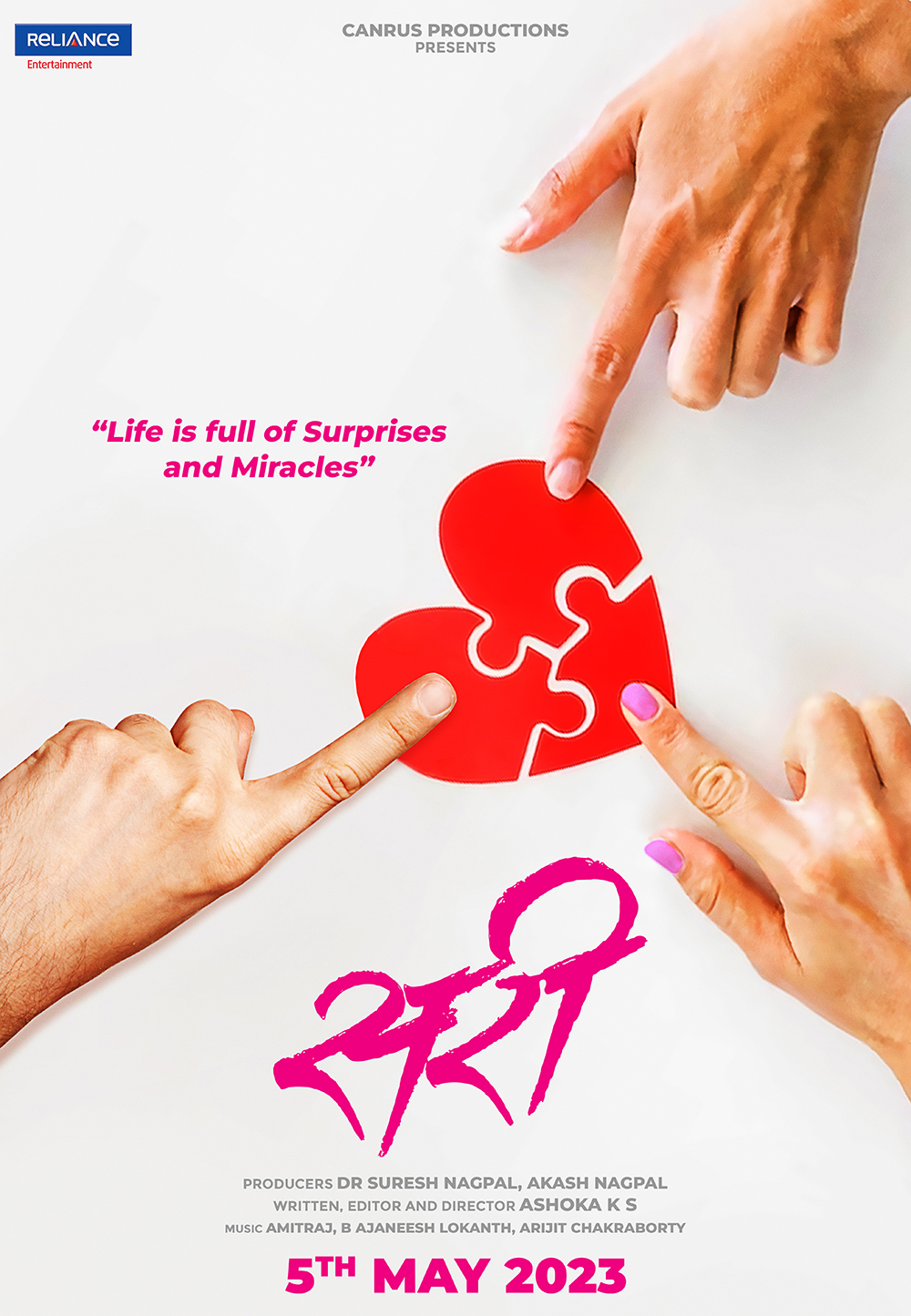 'SARI' IS WRITTEN & DIRECTED BY ASHOKA K. S. AND PRODUCED BY DR. SURESH NAGPAL AND AKASH NAGPAL
Mumbai, 10 March 2023: Life sometimes comes to a point where no one can tell what will happen next. That is why it is said, 'Life is full of surprises and miracles'. The story of Marathi film 'Sari' is based on these lines.
Ashoka K. S., the director of 'Sari', talks about his experiences and the interesting plot of the movie. He says, "I directed a Marathi film for the first time and  it was fun working in Marathi. Marathi artists are very talented. Talking about the movie, it is a love story. There are many twists and turns in the lives of young people who are in love, many amazing events happen, miracles happen, which no one has ever thought of. It's a heart-wrenching story that will definitely resonate with the audience."
Ashoka K. S. is well-known for directing his first found footage kannada horror flick 6-5=2 in 2013 and the film was remade in Hindi with the same title in 2014. Dia, his second film, was both critically acclaimed and commercially successful as well.
This heart touching love drama features Ajinkya Raut, Ritika Shrotri, Prithvi Amber and Mrinal Kulkarni in lead roles. Presented by Canrus Productions, produced by Dr. Suresh Nagpal and Akash Nagpal, the film is written, edited and directed by Ashoka K. S.
The film will be distributed by Reliance Entertainment and will hit the big screen on 5th May 2023.