Mumbai, April 15, 2019: Anil D. Ambani owned Reliance Entertainment's Big Synergy have teamed up with three exciting film makers to create a mega entertaining web series Paan Parda Zarda.
Walky Talkies is the joint venture of three successful filmmakers – Mrighdeep Lamba (Fukrey, Fukrey Returns), Gurmmeet Singh (Mirzapur, Inside Edge) and Shilpi Dasgupta (untitled underproduction film with Sonakshi Sinha and Badshah).
After garnering accolades for their films and web series, the trio has come together with Reliance Entertainment's Big Synergy to create Paan Parda Zarda – an intoxicating love story set amidst the opium trade barons of Central India… from the arid landscapes of the Maalwa plateau to the princely kingdom of Bhopal.
Reveals Shilpi Dasgupta, "The series brims with extraordinary, real characters… intense pride, devious deceit, violent retribution, but above all majestic love. Paan Parda Zarda is a sensory overload that will leave audiences numb in its aftermath, much like a hit of the opiate that has been deployed to win wars and change fortunes in Asia for centuries. Indeed, much of the history of our region has been dictated by whosoever has controlled opium."
"Paan Parda Zarda reflects Big Synergy's ambition to create path-breaking fiction content. With our current and prospective collaborations with A-List creators in Bollywood and regional markets, we're all set to entertain viewers with top-notch content," said Rajiv Bakshi, the CEO of Reliance Entertainment's Big Synergy.
The upcoming series is being helmed by producer Namit Sharma, who said "Set against a fresh, unseen milieu, the series has all the elements of an epic tale that straddles human drama, organised crime and political machinations… but at its heart, is a beautiful love story."
This amazing pairing with the director of Mirzapur leaves no doubt that the audience can expect the most thrilling Indian web series.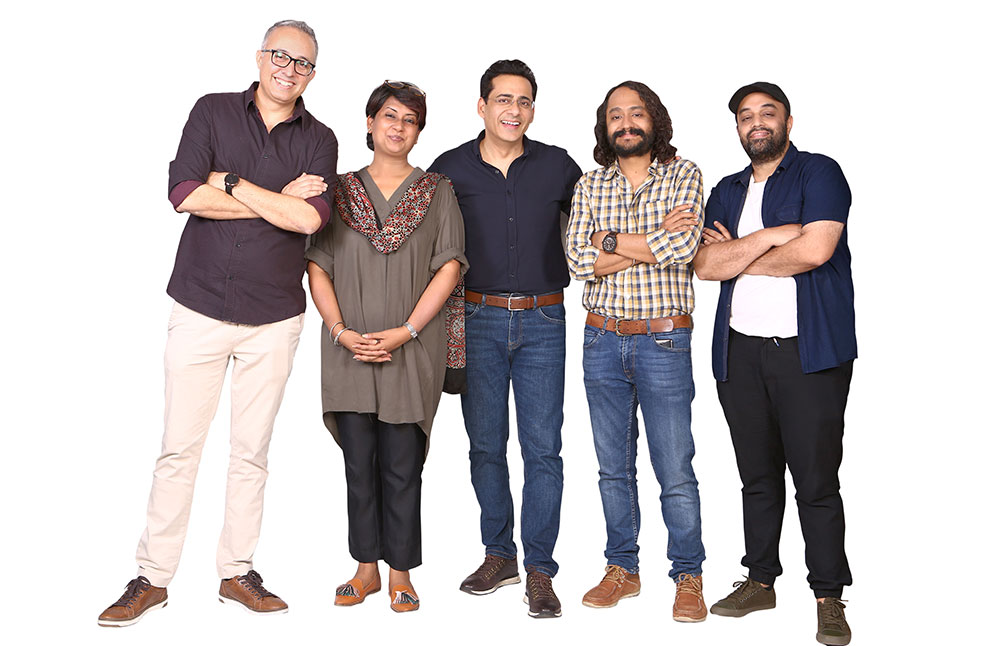 About Reliance Entertainment
Reliance Entertainment is the media and entertainment arm of Reliance Group and is engaged in the creation and distribution of content across film, television, digital and gaming platforms. Internationally, Reliance Entertainment has partnered since 2009 with iconic film producer and director, Steven Spielberg, in the formation of DreamWorks Studios, and thereafter, Amblin Partners. This relationship has produced several successful films such as The Help, War Horse, Lincoln, The Hundred Foot Journey, The Girl on the Train, A Dog's Purpose, Bridge of Spies, The Post and the most recent Golden Globe and Oscar winning film, Green Book.
About Big Synergy
Since 1988, Big Synergy has been at the helm of producing India's most critically acclaimed television & OTT series and franchises. Over the last three decades, it has produced over 4,500 hours of original content across all genres for leading national and regional broadcasters, and in recent years with top international and domestic OTT platforms as well.
Over the years, Big Synergy has delivered both critically and commercially successful shows including Kaun Banega Crorepati, 10 Ka Dum, India's Got Talent, Sach Ka Saamna, India's Child Genius, Kya Aap Paanchvi Pass Se Tez Hain and Aap Ki Kachehri. Some of popular web-series it has produced include Bose-Dead or Alive with 'Alt Balaji', Yay Kay Hua Bro with 'Voot', Kaushiki with 'VuClip', and has multiple shows under development with premium international SVOD & TV platforms.
HQ out of Mumbai, Big Synergy produces content for TV and OTT platforms across seven cities in India in Hindi, English, Tamil, Telugu, Kannada, Malayalam, Marathi, Bengali and Bhojpuri languages.
For further information contact: SPICE PR