Mumbai, December 25, 2019: Anil D. Ambani led Reliance Entertainment is all set to release DreamWorks Pictures' '1917' on January 17, 2020, in India.
'1917' by Oscar winning director, Sam Mendes, is all about what World War I demanded; unthinkable sacrifice—calling upon a tested generation's honor, duty and fidelity to the country. The impact of the war, and particularly its effect on the young soldiers asked to rise up and defend their homelands.
The film portrays the long drawn urge that soldiers have to meet their families; while they are at the borders defending the country. The holiday season is emotionally difficult for the soldiers as there is little to no hope of reconciling with their loved ones. The film celebrates the unsung tales of such great soldiers. The spirit of Christmas is truly the bravery and zest they carry in their hearts. Mendes through his film '1917' makes it possible for he common man to understand the struggles of what soldiers go through. Its because of them and their sacrifice, that many homes, families, and citizens can enjoy the celebratory season safely within their respective countries. The film also resonates with the true spirit of Christmas.
'1917' tells the story of two young British soldiers at the height of the war starring George MacKay as Lance Corporal Schofield and Dean-Charles Chapman as Lance Corporal Blake who are given a seemingly impossible task to deliver a message deep in the heart of enemy territory that, if successful, would potentially save the lives of 1,600 British soldiers. For Blake, the assignment is deeply personal; his brother is one of the 1,600 men who will die if they fail.
DreamWorks Pictures and Reliance Entertainment present, in association with New Republic Pictures, a Neal Street production, produced in association with Mogambo, a Sam Mendes film: 1917, starring George MacKay, Dean-Charles Chapman, with Colin Firth and Benedict Cumberbatch. '1917' is directed by Sam Mendes. A Reliance Entertainment release in India, the film will hit the big screens on January 17, 2020.
Twitter: @1917 | #1917Movie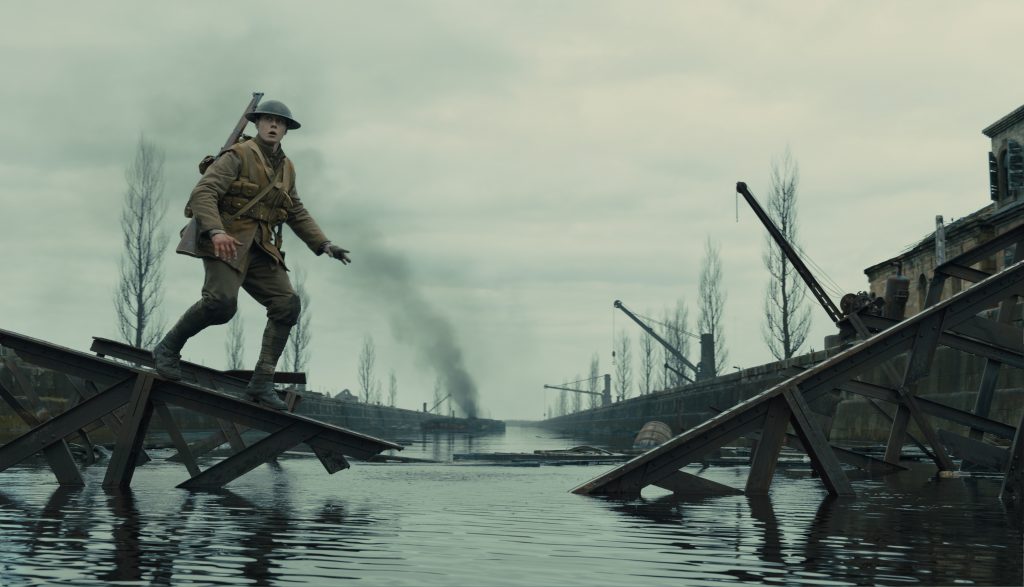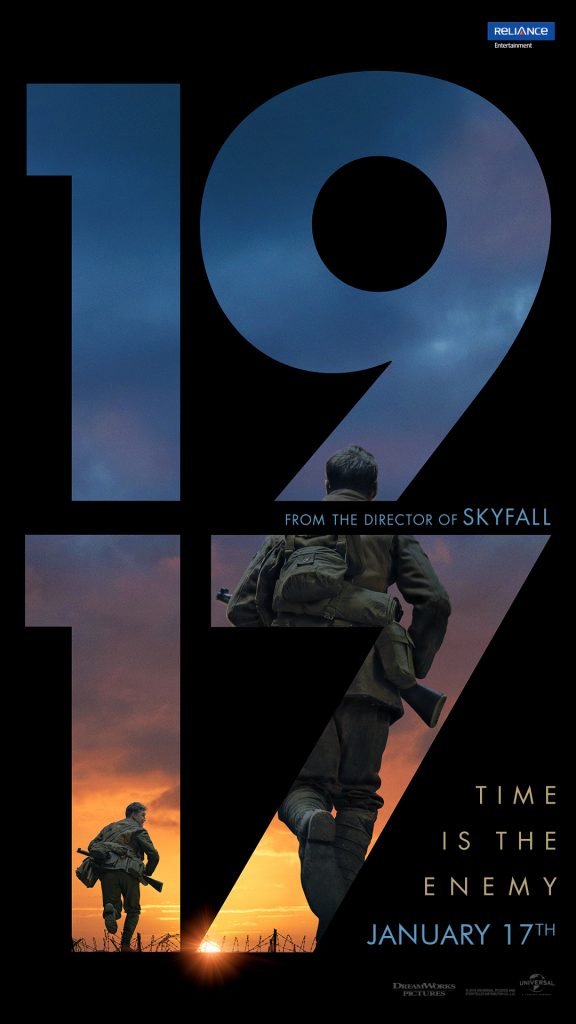 About Reliance Entertainment:
Reliance Entertainment is the media and entertainment arm of Reliance Group and is engaged in the creation and distribution of content across film, television, digital and gaming platforms. Internationally, Reliance Entertainment has partnered since 2009 with iconic film producer and director, Steven Spielberg, in the formation of DreamWorks Studios, and thereafter, Amblin Partners. This relationship has produced several successful films such as The Help, War Horse, Lincoln, The Hundred Foot Journey, The Girl on the Train, A Dog's Purpose, Bridge of Spies, The Post and the most recent Golden Globe and Oscar winning film, Green Book
Follow us on:
https://www.facebook.com/RelianceEntertainment
https://twitter.com/RelianceEnt
https://www.instagram.com/reliance.entertainment
For further information contact:
Daljeet S Singh(+91 93120 14099) – Daljeet.S.Singh@relianceada.com
Fatema Nagree(+919867661126) – Fatema.Nagree@relianceada.com