ZAPAK AND CARTOON NETWORK INDIA PARTNER TO LAUNCH 'BEN 10 – ALIEN RUN' MOBILE GAME
First 5 days attracted 800K Players who have completed 12 Million runs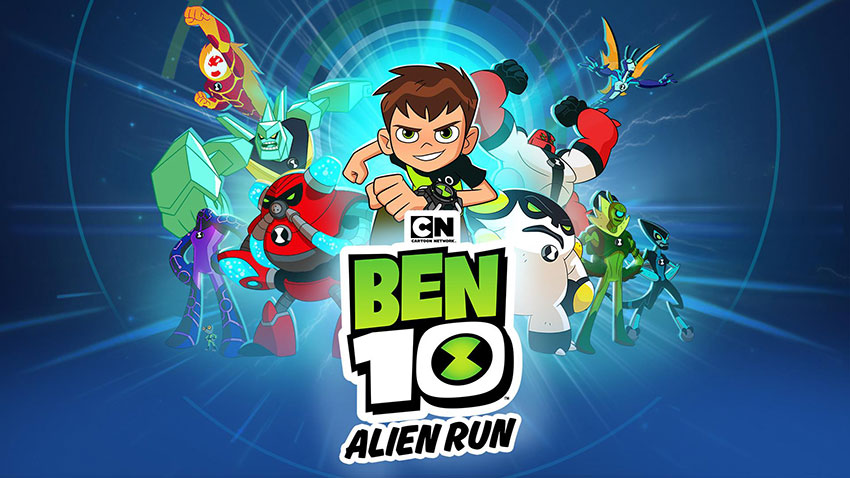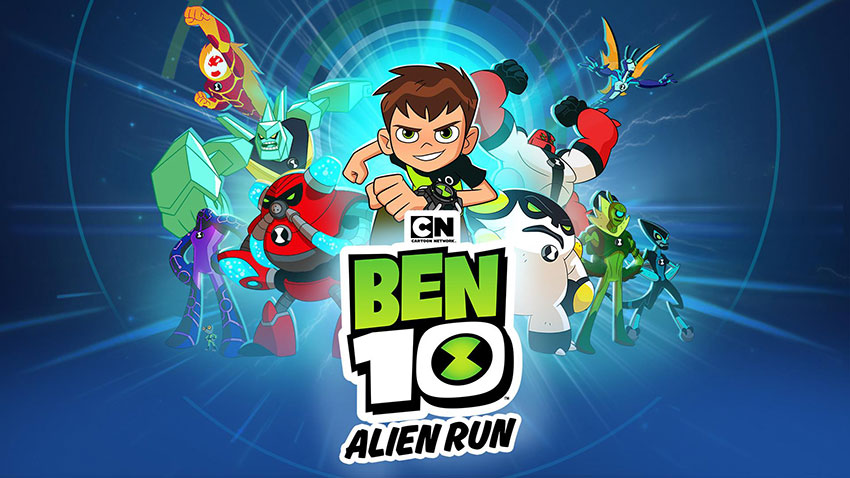 Mumbai, 17 January, 2019: Anil D. Ambani led Reliance Entertainment's Zapak, India's leading Gaming Destination, in association with Cartoon Network India, rings in the New Year with an epic launch for fans and gamers alike, with Ben 10 – Alien Run Mobile Game. It is the first game for this year to be released in partnership with kids' favourite channel, with more in the pipeline for enthusiastic fans and gaming buffs.
The game features Ben – a superhero kid on a pursuit to take on powerful villains with the help of his mysterious watch called Omnitrix. Drawing from what kids love i.e. Super Powers; Ben 10 – Alien Run promises to capture kids' imagination through multiple characters, their super abilities and provide edge of the seat gameplay experience.
"Conquering inter-galactic quests, transforming into powerful aliens and saving the earth from malicious forces, is the very DNA of the popular franchise. We are delighted to launch 'Ben 10 – Alien Run', which combines all of the show's adventure and fun with Zapak's capabilities to give fans a great immersive gaming experience," said Amit Khanduja, Chief Executive Officer, Reliance Entertainment- Digital.
Fans and gamers can explore exciting adventures, playing as their favourite superhero Ben! Transforming into aliens with extraordinary powers, here's what players get to do –
Collect Coins on the run, which can be used to upgrade the duration of power-ups and transform into various aliens
Collect power-ups like Magnets Shield and Double Coins, and Mystery Boxes that have character Tokens to unlock all the Alien Transformations
Participate in daily challenges and complete various missions for extra rewards
Collect single-use items like Hoverboard and Rustbucket to boost sprint or even claim FREE Mystery Boxes every few hours, to win exciting prizes and giveaways
Fans don't just get to go on exciting adventures as Ben, but also challenge themselves to beat their highest scores as well – with every run.
It's Hero Time!
About ZAPAK
Zapak is India's leading Gaming Destination with more than 200 Million downloads and 10 million registered users. Zapak works closely with leading Entertainment & Telecom giants such as Universal Studios, Cartoon Network, POGO, Discovery Kids, Airtel, Vodafone, Idea Cellular to give the next billion users coming online in India and around the world, a fun-filled gaming experience. With over 10 million subscribers, Zapak.com is not only the largest casual gaming sites in the country but amongst the top gaming sites in the world.
From famous cricket games like T20 Cricket, Gujarat Lions 2017 to hit TV Series running game Little Singham, Zapak Players from all over the world experience endless excitement, achieve amazing high scores, challenge friends & compete in one of India's biggest games collection.
Zapak is a division of Reliance Entertainment Digital. To know more, Get Gaming at www.Zapak.com!
About Reliance Entertainment
Reliance Entertainment is the media and entertainment arm of Reliance Group and is engaged in the creation and distribution of content across film, television, digital and gaming platforms. Internationally, Reliance Entertainment has partnered since 2009 with iconic film producer and director, Steven Spielberg, in the formation of DreamWorks Studios, and thereafter, Amblin Partners.
This relationship has produced several highly successful films such as The Help, War Horse, Lincoln, The Hundred Foot Journey, The Girl on the Train, A Dog's Purpose, Bridge of Spies, The Post and Green Book.
About Cartoon Network India
Cartoon Network is a leading kids' entertainment brand in India, offering the best in original animated content including the multi-award-winning local and global hits Roll No. 21, Regular Show, The Amazing World of Gumball and Adventure Time, as well as new comedy We Bare Bears. In 2016, the network welcomed back new series of the popular franchises Ben 10 and The Powerpuff Girls. Cartoon Network is currently available nationwide in 35 million homes in English, Hindi, Tamil and Telugu.
CartoonNetworkIndia.com is a destination where kids can find a large selection of cartoon character-based games, videos on demand, and a community site featuring personalized avatars and message boards. Cartoon Network, sister company to POGO, is a brand created and distributed by Turner India, a WarnerMedia company.
About Turner International India Pvt. Ltd.
Turner India creates and manages the sales, distribution, marketing of award-winning news and entertainment brands in India and South Asia including CNN International, Cartoon Network, POGO, HBO and WB. Turner Asia Pacific is the parent company of Turner International India Pvt. Ltd. ("Turner India"), which operates 58 channels in 14 languages in 42 countries in the region. It manages the business of Pay- and Free-TV-channels, as well as Internet-based services, and oversees commercial partnerships with various third-party media ventures; it teams with Warner Bros. and HBO to leverage Warner Media's global reach. Turner Broadcasting System Asia Pacific, Inc. ("Turner Asia Pacific") is a WarnerMedia company.
For further information contact:
Daljeet S Singh (+919312014099)- Daljeet.S.Singh@relianceada.com