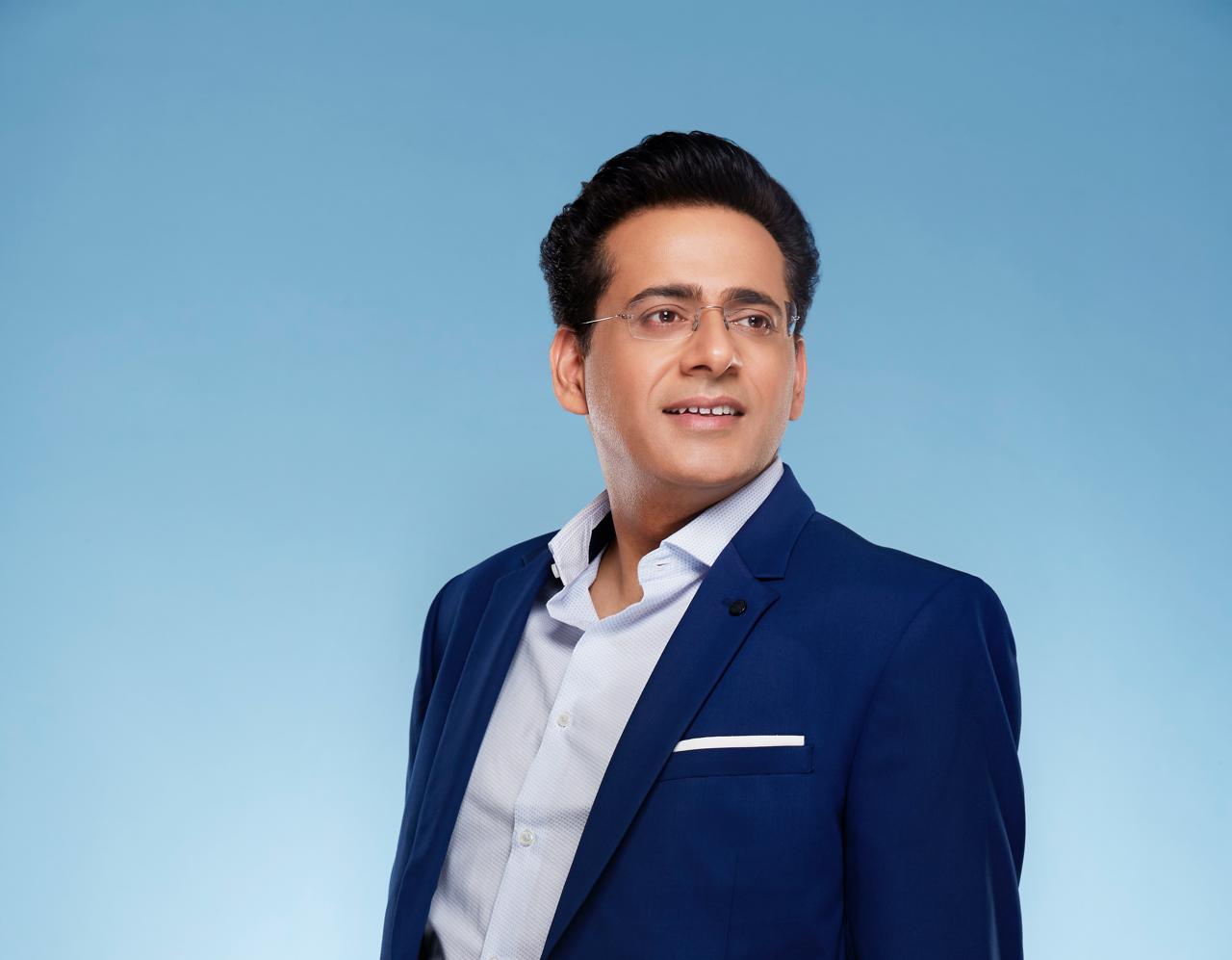 Mumbai, December 23, 2020: Rajiv Bakshi, the CEO of Reliance Entertainment's Reliance Big Synergy, has been conferred with the "CEO Of the Year" 2020 award by the jury of World Brand Congress, World Marketing Congress and CMO Global.
The award was given in recognition of Rajiv's differentiated strategy to establish Reliance Big Synergy as the leading content development and production powerhouse in India. As the CEO of Reliance Big Synergy, one of India's oldest and most respected content development and production companies, with a legacy of 5,000 plus hours of path- breaking content, he leads a team of creative visionaries and committed to create of high-impact web series, direct to OTT movies, TV fiction and unscripted/factual content across OTT & Broadcast platforms in Hindi and regional languages.
The jury to announce the award included Prof. Indira Parikh, Ex. Dean, IIM Ahmedabad, Dr. Harish Mehta, Chairman, Onward Technologies & Founding Member, Nasscom; Dr. Arun Arora, Executive Chairman, Edvance Schools & Former CEO, The Economic Times and Dr. R L Bhatia, Founder, World CSR Day.
Speaking about the phenomenal achievement, Shibasish Sarkar, Group CEO, Reliance Entertainment, said, "Rajiv, time and again, has proved himself to be a brilliant leader. His knowledge, wisdom and vision have been the driving forces behind his exemplary career. It's a proud moment for all of us at Reliance Entertainment."
Delighted with the distinction, Rajiv Bakshi, CEO, Reliance Big Synergy, said "I am grateful to my team, our esteemed partners, talent and crew and the viewers of our shows who have contributed to this recognition. I humbly accept this honour on behalf of my entire team. I am passionate about transformative disruptions that change consumer and societal behaviours and create long-term competitive advantage. This award is a vindication of the success of our business and content strategy to cater to the rapid transformation and diversity of the Indian media sector."
An alumnus of Harvard Business School, Rajiv has 20 years of multi-functional experience of working with global and Indian consumer product and services companies. He has deep understanding of Broadcast Media, OTT Streaming Platforms, Smartphones, Consumer Durables and Electronics industries.
Earlier in his career, Rajiv turnaround Discovery Networks' India & South Asia business, as the Head of Products & Marketing, and he is credited for building its 11-channel portfolio, 10-year leadership for Discovery Channel; pioneering lifestyle category with TLC; launching kids' business – Discovery Kids and introducing HD experience to viewers in India. Prior to Reliance Entertainment, Rajiv was the CMO of a home-grown Indian disruptor in Smartphones and Consumer Durables where he envisioned the brand transformation and Go-To-Market strategy across product verticals – Mobile Phones, LED TVs, ACs, Washing Machines and Accessories. In his early career, he consulted companies in FMCG, Auto, Financial Services and Telecom.
About Reliance Big Synergy
India's leading content development and production company, Reliance Big Synergy has produced over 5,000 hours of high-rated, critically acclaimed and impactful shows across fiction, non-fiction, unscripted and factual genres in nine languages for both broadcast TV and OTT platforms. Headquartered out of Mumbai, Reliance Big Synergy produces content across India in Hindi, English, Tamil, Telugu, Kannada, Malayalam, Marathi, Bengali, Bhojpuri and Punjabi languages.
Being a pioneer in content creation in the country, it has an inimitable legacy of producing shows for leading media companies including Star/Disney, Sony, Zee, Viacom, Dangal, regional language networks Star Maa, Zee Punjabi, Star Vijay, Suvarna, Asianet, Discovery, NDTV, BBC and OTT platforms including Netflix, Viu, Alt Balaji, Voot and many more. Over the years, the company has delivered successful, original and premium content across all genres, ranging from Web series, GEC fiction, Non-Fiction Game and Quiz Shows, Factual and Unscripted.
Follow us on:
https://www.facebook.com/reliancebigsynergy
https://twitter.com/RelBigSynergy
https://www.instagram.com/reliancebigsynergy/
About Reliance Entertainment:
Reliance Entertainment is the media and entertainment arm of Reliance Group and is engaged in the creation and distribution of content across film, television, digital and gaming platforms.
Internationally, Reliance Entertainment has partnered since 2009 with iconic film producer and director, Steven Spielberg, in the formation of DreamWorks Studios, and thereafter, Amblin Partners. This relationship has produced several successful films such as The Help, War Horse, Lincoln, The Hundred Foot Journey, The Girl on the Train, A Dog's Purpose, Bridge of Spies, The Post, 2019 Golden Globes and Oscar winning film, Green Book & 2020 Academy Award nominee and Golden Globes winner 1917.
Follow us on:
https://www.facebook.com/RelianceEnt
https://twitter.com/RelianceEnt
https://www.instagram.com/reliance.entertainment
For further information contact:
Fatema Nagree   Fatema.Nagree@relianceada.com   +919867661126