'Unfriended' and 'Searching' producer is to bring his Screenlife filmmaking format into new local Hindi-language productions
Mumbai, India — December 22, 2020 – One of the world's most innovative filmmakers, Timur Bekmambetov, is bringing his digital onscreen filmmaking techniques to one of the world's largest movie markets, partnering with producer, Sharad Devarajan's Graphic India and Reliance Entertainment to commence the production and distribution of original local-language films leveraging his Screenlife technique in India.
Bekmambetov is one of the world's leading filmmakers who has directed big budget Hollywood blockbusters, including Wanted starring Angelina Jolie, James McAvoy and Morgan Freeman, and produced innovative action films, such as video game-inspired Hardcore Henry. His brainchild, the Screenlife movie format, where the story is told on the screens of smartphones and computers, made a massive breakthrough in 2015, when Universal's Unfriended was released, grossing $65 million worldwide with a budget of $1 million and spawning a sequel three years later. He followed that up with a 2018 thriller, Searching, grossing more than $75 million worldwide. Last year, his creative team, in association with Hooked, produced a 10-episode Snapchat original series for smartphones, Dead of Night, with the story revolving around a viral outbreak that turns people into zombies. It scored over 14 million unique viewers in the first month of release and got renewed for two more seasons.
Reliance Entertainment is the media and entertainment arm of Reliance Group and has an established and successful track record in film production in Bollywood and Hollywood. Internationally, Reliance Entertainment has partnered with Steven Spielberg since 2009 to form DreamWorks Studios and, later, Amblin Partners. Commercially and critically successful films of the association include The Help, War Horse, The Post, Green Book, and 1917. Graphic India is the character entertainment creator for original superheroes, whose latest short motion comics scored record views on TikTok in India.
In the first phase of the new partnership, Bekmambetov and Devarajan are working closely with Reliance Entertainment on the development and production of three films by up-and-coming Indian filmmakers and storytellers. The first project has been finalised and is expected to go into production early next year.
Shibasish Sarkar, Group CEO, Reliance Entertainment, said, "India is one of the world's leading fastest-growing entertainment economies. We are delighted to partner with Timur and Sharad to bring Screenlife, a new digital onscreen filmmaking language, to India and provide a new and powerful platform to showcase talent of Indian writers and directors."
Commented Bekmambetov, "Screenlife films are universally relatable to people around the world, and audiences intuitively understand this storytelling language, because it's how we live. I believe our devices can reveal more about a person than they would ever say out loud, because we never lie to our screens."
Devarajan added, "I have been fortunate to learn so much from Timur over the past few years, and his unbounded creativity and disruptive thinking is an inspiration. At Graphic India, we strive to push the boundaries of storytelling with new genres and experiences, and this wonderful partnership with Reliance Entertainment will give us an amazing opportunity to showcase some of India's pioneering filmmakers and creators."
The Screenlife format has proven very resilient to the industry shutdown amid the COVID-19 pandemic as it is more flexible, making it possible to shoot remotely, ensuring the safety of the cast and crew. Bekmambetov's production banners are now working on a Screenlife adaptation of a classic, R#J (Shakespeare's Romeo and Juliet), a sequel to Searching, as well as developing a new thriller Resurrected. The unprecedented surge of interest in the Screenlife format, coupled with prolific cooperation over the past decade, resulted in the deal Universal and Bekmambetov inked in June to partner on another five Hollywood features to be made in the Screenlife format in various genres.
Following the success of his innovative movies, Bekmambetov has founded a tech startup, Screenlife Limited, developing products and services powered by artificial intelligence and neural networks to boost mainstream production of Screenlife content. Last year, Screenlife Limited established a strategic partnership with Microsoft to develop a Screenlife content platform based on the tech giant's cloud technologies and create a film-tech R&D lab.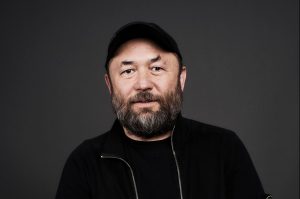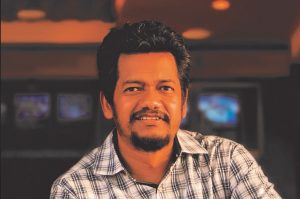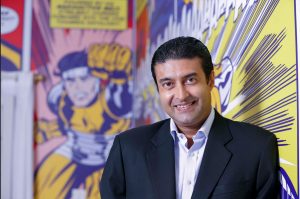 For further information contact:
Fatema Nagree   Fatema.Nagree@relianceada.com   +919867661126