MUMBAI, 15 th February 2019: Anil D. Ambani owned Reliance Entertainment acquires rights for motion picture, web-series, gaming and merchandising of Vineet Bajpai's HARAPPA TRILOGY. It will soon be adapted into major motion-pictures or a multi-season original web-series. The company has recently won wide acclaim with the success of their original web-series Sacred Games, another book-adaptation.
The Harappa Trilogy comprises three fiction novels namely: Harappa – Curse of the Blood River (released June 2017); Pralay – The Great Deluge (released January 2018) and Kashi – Secret of the Black Temple (released September 2018). All three books of the Trilogy are national bestsellers and, as per the publisher TreeShade Books, have sold close to 2,00,000 copies within 18 months of first release. The books have been translated into Hindi, Gujarati and Marathi as well. Its Author, Vineet Bajpai, has been frequently compared to global superstar writers like Dan Brown and George RR Martin.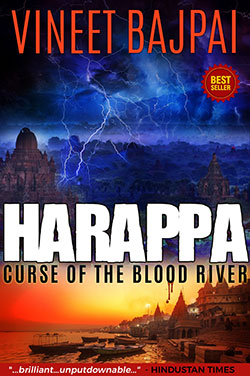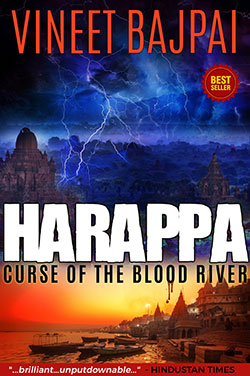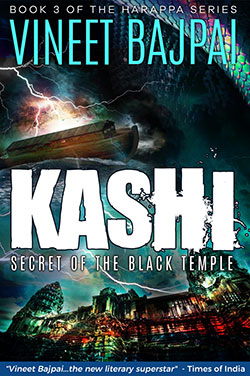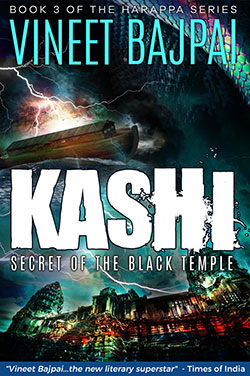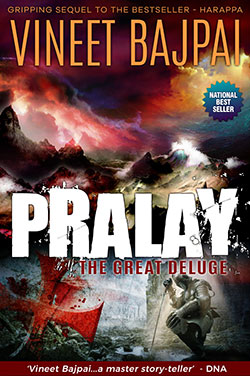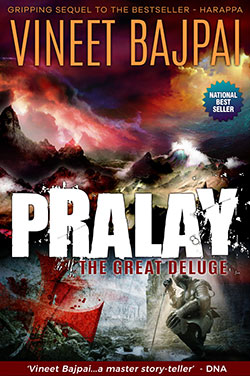 Speaking on the high-profile screen-rights' acquisition, Sweta Agnihotri, CEO – Content Syndication, Reliance Entertainment said, 'The Harappa Trilogy transcends genre-categorisation and blends across the realms of history, mythology, fantasy, crime, thriller and contemporary fiction. It is the perfect story that needs to be told to a wider audience of cinema and digital-content. We are delighted to partner with Vineet on this journey.'
'It is a momentous occasion,' said Vineet Bajpai, Author of the Harappa Trilogy. 'The books have received the love of tens of thousands of readers from all over India, across all age-groups. Everyone wants to see the saga retold on the silver screen. I could not have asked for a better partner than Reliance Entertainment. They have the legacy, the experience and the reach to do full justice to the scale and grandeur needed to adapt the Harappa Trilogy on screen.'
Advisor to the deal, Sidharth Jain from The Story Ink says, 'It is, beyond all doubt, a milestone transaction in terms of scale and ambition from both parties. This project holds the promise to set new standards in book-to-screen adaptations. Fasten your seatbelts and get ready for a game-changing entertainment spectacle to hit the screen!'
About Reliance Entertainment:
Reliance Entertainment is the media and entertainment arm of Reliance Group and is engaged in the creation and distribution of content across film, television, digital and gaming platforms. Internationally, Reliance Entertainment has partnered since 2009 with iconic film producer and director, Steven Spielberg, in the formation of DreamWorks Studios, and thereafter, Amblin Partners.
This relationship has produced several highly successful films such as The Help, War Horse, Lincoln, The Hundred Foot Journey, The Girl on the Train, A Dog's Purpose, Bridge of Spies, The Post and Green Book.
Follow us on:
https://www.facebook.com/RelianceEntertainment
https://twitter.com/RelianceEnt
https://www.instagram.com/reliance.entertainment
For further information contact:
Daljeet S Singh(+91 93120 14099) – Daljeet.S.Singh@relianceada.com
Lipika Bhushan(+91 98105 03543) – lipika@marketmybook.in