Legendary Cinematographer Roger Deakins honored at Academy Awards 2020 with Best Cinematography Oscar
Team '1917' bags another Academy Award for Best Sound Mixing
Another win for '1917' at the Oscars for Best Visual Effects
Mumbai, February 11th, 2020: Reliance Entertainment and Amblin Partners' 1917, which was nominated in ten categories at the Oscars, has been honored with three awards at the 92nd Academy Awards, held at Dolby Theatre in Los Angeles. The epic World War 1 drama took home the awards for Best Cinematography, Visual Effects and Best Sound Mixing.
Legendary Cinematographer Roger Deakins, who has been a favorite this award season, won the Best Cinematography Oscar for his phenomenal work in the film. While Mark Taylor and Stuart Wilson won the Academy Award for Best Sound Mixing, the talented trio of Guillaume Rocheron, Greg Butler and Dominic Tuohy won the Oscar for Visual Effects.
This time, Director Sam Mendes has articulated an original war film that can't be touched or altered by anyone. Inspired by his grandfather's stories about World War I, his brilliant take on the lives, spirit and the emotional journey filmed in one-shot is possibly the best war films seen in the decade so far.
This has not only made 1917 the #1 film in the world with big opening numbers at various box offices but also made it a favorite this awards season. The WW1 thriller won seven awards at BAFTA, including Best Picture, Outstanding British Film and Best Director. 1917 had previously won three awards at the Critics' Choice Awards 2020 for 'Best Director', 'Best Cinematographer' and 'Best Editing'. The film also made its mark at the 77th Golden Globes, with an award for Best Picture in the Drama category, and the Best Director's award for Sam Mendes.
Director Sam Mendes recently won the 'Best Feature Film' award at Directors Guild of America Awards and 1917 took home the 'Best Picture' award at the Producers Guild of America Awards. Legendary cinematographer Roger Deakins was recognized for his spectacular work in the film with 'Top Feature' Award from the American Society of Cinematographers.
DreamWorks Pictures and Reliance Entertainment present, in association with New Republic Pictures, a Neal Street production, produced in association with Mogambo, Sam Mendes film: 1917, starring George MacKay, Dean-Charles Chapman, with Colin Firth and Benedict Cumberbatch. '1917' is directed by Sam Mendes. A Reliance Entertainment release in India, the film is still running in theatres.
Twitter: @1917 | #1917Movie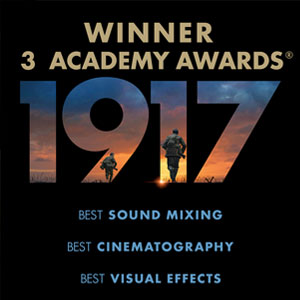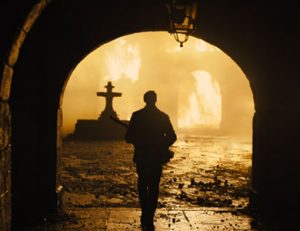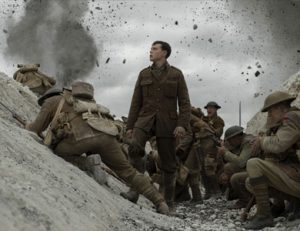 About Reliance Entertainment:
Reliance Entertainment is the media and entertainment arm of Reliance Group and is engaged in the creation and distribution of content across film, television, digital and gaming platforms.
Internationally, Reliance Entertainment has partnered since 2009 with iconic film producer and director, Steven Spielberg, in the formation of DreamWorks Studios, and thereafter, Amblin Partners. This relationship has produced several successful films such as The Help, War Horse, Lincoln, The Hundred Foot Journey, The Girl on the Train, A Dog's Purpose, Bridge of Spies, The Post and the 2019 Golden Globe and Oscar winning film, Green Book.
Follow us on:
https://www.facebook.com/RelianceEnt
https://twitter.com/RelianceEnt
https://www.instagram.com/reliance.entertainment
For further information contact:
Daljeet S Singh(+91 93120 14099) – Daljeet.S.Singh@relianceada.com
Fatema Nagree (+919867661126) – Fatema.Nagree@relianceada.com