Reliance Entertainment's first straight-to-digital film, which releases today on Zee5, is a social satire called, 'Shukranu'. Set in the Hindi heartland, this comedy of errors showcases true events from the year 1975, where a man is forcefully sterilized just before his marriage. The story humorously portrays the trials and tribulations of an individual, his extended family that includes a wife and a girlfriend, and the chaos that ensues when the protagonist is all set to become a father – even though he is sterilized!
Directed by National Award-winning Director Bishnu Dev Halder, 'Shukranu' boasts of an ensemble cast of Divyenndu, Shweta Basu Prasad, and Sheetal Thakur. With a quirky tagline of "Hui Emotion ki Nasbandi!", the film promises to stir up a lot of emotions for sure!
"We, at Reliance Entertainment, are delighted to partner with Zee5 who have believed and remarkably supported this unique story based on true events, with great insights and creative inputs. The film is a comic take on India's dark phase in the year 1975. This will make today's youth aware of one of the biggest blips in India's history as well as enlighten many who may not know that 'Shukranu' means Sperm in Hindi!" says Sweta Agnihotri, Executive Producer, Reliance Entertainment.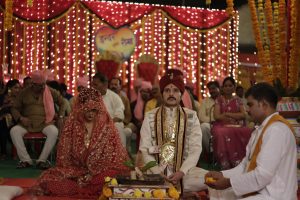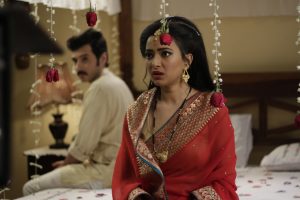 Divyenndu, who plays the protagonist, Inder, says, "Inder is one of the most complex characters I have ever played, considering the situation and how it affects the characters around him. It was a wonderful experience shooting with such talented actors and the director in Lucknow, Delhi and Mumbai."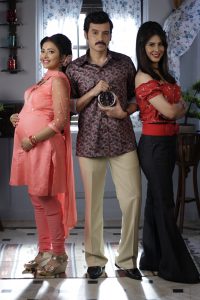 Director Bishnu Dev Halder, who has also written the story, screenplay and dialogues, says, "The idea was not to laugh at anyone but to make the story more accessible to the new generation and make them aware of the suffering people had to go through during the emergency- forced sterilization being one of them".
Aparna Acharekar, Programming Head, ZEE5 India said, "Shukranu is one of our finest Original films releasing this year on Valentine's Day, when we celebrate our 2nd year anniversary! The entire team – cast, crew and Reliance Entertainment have done a fabulous job and the topic of sterilization has been dealt with a punch of humour, but sensitively. We hope viewers enjoy watching it."
So men, brace yourselves because the 'Nasbandi' storm has arrived! Catch this slice-of-life comedy, premiering exclusively on Zee5.