'1917' rounded off a glittering awards season with 3 Academy Awards,
following up on top honors at the Golden Globes, Critics' Choice Awards,
Directors Guild of America (DGA) Awards; Producers Guild of America (PGA) Awards
and American Society of Cinematographers Awards
Mumbai, February 17, 2020: Reliance Entertainment and Amblin Partners' World War I drama, '1917' directed by Oscar-winning director Sam Mendes continues to capture the hearts and minds of global film audiences. The 'one continuous shot' war thriller, inspired by the Director's grandfather's stories, started at the No. 1 slot at the US box office in its opening weekend wide, and has now grossed over US$ 300 million (Rs. 2,100 crore) worldwide.
In the 6th weekend after its opening wide, new and repeat audiences alike are hailing the film as one of the best war films ever made, if not an 'absolute masterpiece.'
'1917' has enjoyed a brilliant awards season, and bagged top honors at all major awards functions:
3 Academy Awards
3 Critics Choice Awards
2 Golden Globes
7 BAFTAs
Directors Guild of America
Producers Guild of America
American Society of Cinematographers
Starring George MacKay as Lance Corporal Schofield and Dean-Charles Chapman as Lance Corporal Blake, Mendes has captured the hearts and minds of audiences and critics alike, with Roger Deakins' cinematography attracting rave reviews.
DreamWorks Pictures and Reliance Entertainment present, in association with New Republic Pictures, a Neal Street production, produced in association with Mogambo, Sam Mendes film: 1917, starring George MacKay, Dean-Charles Chapman, with Colin Firth and Benedict Cumberbatch. '1917' is directed by Sam Mendes. A Reliance Entertainment release in India, the film is still running in theatres.
Twitter: @1917 | #1917Movie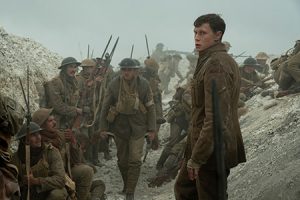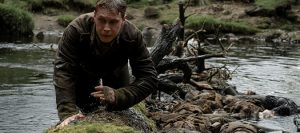 About Reliance Entertainment:
Reliance Entertainment is the media and entertainment arm of Reliance Group and is engaged in the creation and distribution of content across film, television, digital and gaming platforms.
Internationally, Reliance Entertainment has partnered since 2009 with iconic film producer and director, Steven Spielberg, in the formation of DreamWorks Studios, and thereafter, Amblin Partners. This relationship has produced several successful films such as The Help, War Horse, Lincoln, The Hundred Foot Journey, The Girl on the Train, A Dog's Purpose, Bridge of Spies, The Post and the 2019 Golden Globe and Oscar winning film, Green Book.
Follow us on:
https://www.facebook.com/RelianceEnt
https://twitter.com/RelianceEnt
https://www.instagram.com/reliance.entertainment
For further information contact:
Daljeet S Singh(+91 93120 14099) – Daljeet.S.Singh@relianceada.com
Fatema Nagree (+919867661126) – Fatema.Nagree@relianceada.com